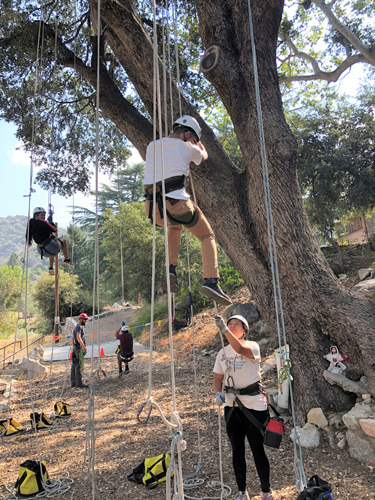 1 Peter 4:10
As each has received a gift, use it to serve one another,
as good stewards of God's varied grace.
While we may know of God through knowledge, we build a relationship with Him through experiencing Him. Similarly, our relationships with the people around us are strengthened by sharing experiences. Interactive activities put people in situations that will challenge them in a safe environment to reveal their true selves while deepening fellowship and trust.
This simple combination of fun, risk and growth, occurring in an accelerated timeline, provides an environment for meaningful faith building.
Common points of emphasis:
Trusting God
Community Reliance
Interpersonal Relationships
Faith Overcoming Fear
Wisdom
Godly Leadership
Discovering Spiritual Gifts
SHAPE Assessment* many times integrated as part of a multi-day retreat
"None of us, including me, ever do great things.
But we can all do small things, with great love, and together
we can do something wonderful."
Are you ready to get started?