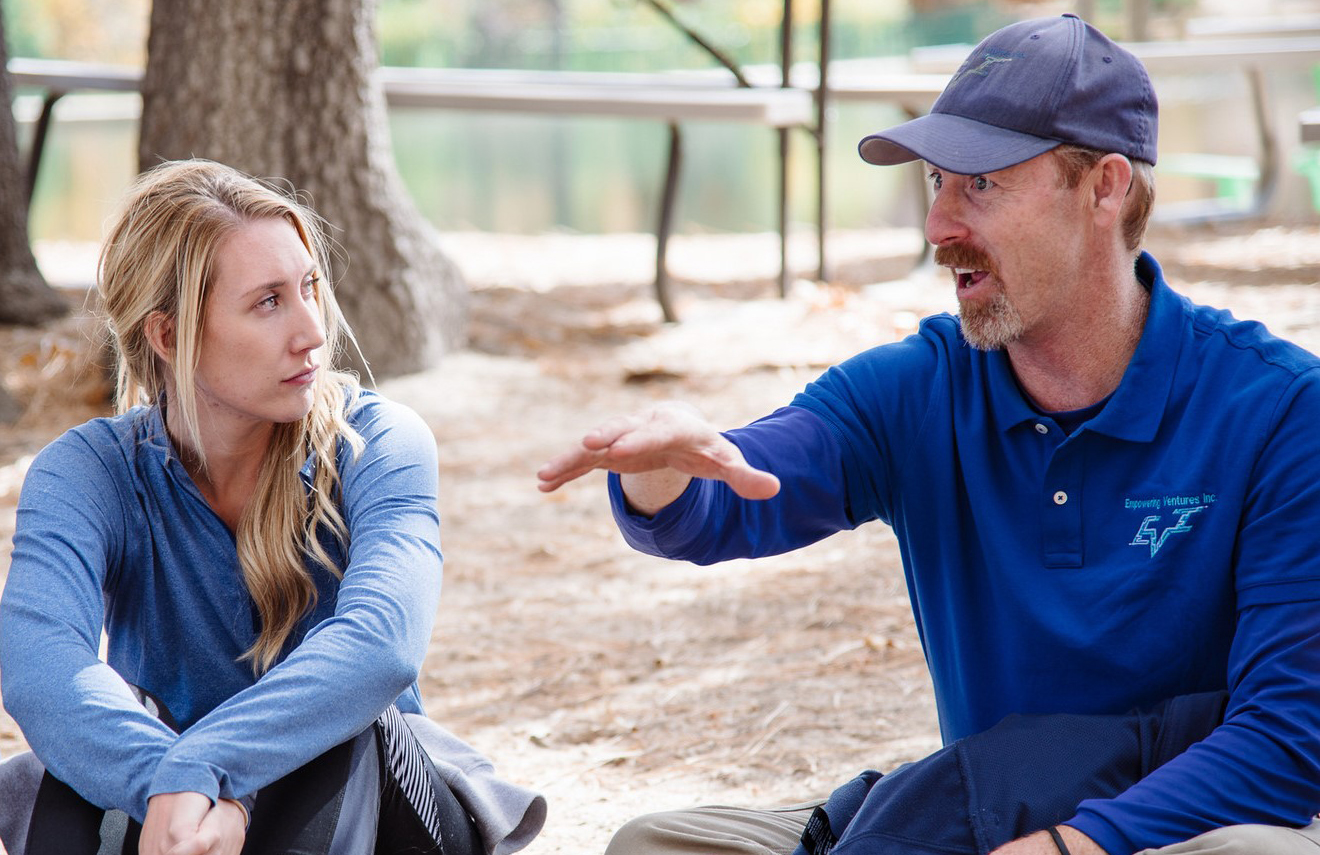 Informed by years of facilitation experience of guiding groups and individuals through experiential learning activities life coaching is the next progression of what Empowering Ventures offers.
Coaching aligns with EVI's mission and a coach is described as professional who supports, empowers and challenges individuals to help them realize their personal and professional goals. The coaching relationship is a partnership relying on a high level of trust and connection between coach and client. The coach helps the client clarify their own agenda and supports them in creating and following through on a strategy to achieve their goals.
Clients come to coaching because there's something they want – a new
career, satisfying relationships, a more balanced life, to pursue their dreams
and life purpose.
Coaching Topics
• Create a more balanced and fulfilling life
• Achieve personal and professional goals
• Overcome a block that's stopping them from achieving their goals
• Design a meaningful career path
• Discover their life purpose and create a life and career that express it
• Develop and follow through on a plan of action
• Enhance their personal and professional relationships
• Make the transition into their new life (e.g., get a new job, start a business, work toward a personal goal, etc.)
• Clarify their priorities and how to best use their time and energy
• Cope more effectively with change
• Stay focused
• Integrate spirituality into their daily lives
Don't Focus on being like someone else,
set your sights on being the best version of yourself.